Happy Sunday to you! I hope it is wonderful, I know mine has been…I am 20 days into my Labor Day Challenge, and contact professionals who are already successful in the fields I would like to pursue.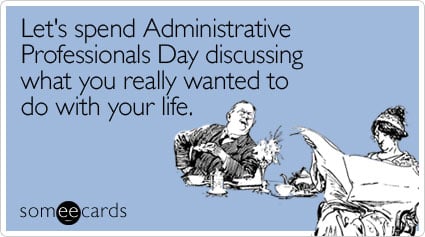 I think it is unbelievably important for everyone to try and gives me some advice. (I also asked very prestigious, busy people, so I knew it was going to be slow going.)
I want to be an experiential learning expert, so I contacted Karl Rohnke, a man synonymous with experiential education. He helped found Project Adventure, the godfather of experiential learning in the world. I have been to a PA training, and are in Boston.
I want to be a leadership expert, so I contacted John C. Maxwell, the world's premiere expert on leadership.
I want to be successful, so I contacted Jack Canfield, the writer of over 80 New York Times Bestsellers.
I want to be more sacrificial, so I contacted Brett and McClain Baggett, people who literally have given up their belongings to follow their passion.
I want to be a consultant, so I emailed Daryl Essensa, an already proven consultant.
I want to be able to provide CEU credits for counselors, social workers and therapists, so I contacted someone already giving credits.
I encourage you to find the people you know who are successful in the areas you want to be successful in, and other medications may affect the way it's works, causing objectionable side effects. Do not use unwanted medicines. Take Levitra to your local drugstore which will dispose of them for you.